DOUBLE PROPOSAL
EOS ROOKIE
OTK Kart Group, thanks to the development carried out by its R&D department, doubles the proposal of Eos Kart chassis for the International Mini CIK-FIA category. The consolidated EVH version is now flanked by the new EVS, with a renewed frame and geometries that favour the use of "softer" compound tyres. Both are equipped with a new floating disc for the braking system
EVH and EVS versions
YOU CHOOSE
If 2020, the year of the first homologation dedicated to the new international Mini CIK-FIA category, had been the occasion for the launch of the first Eos Rookie, today, after two years of studies, feedback and evolutions, carried out by the constant development work of the OTK Kart Group R&D department, the Rookie is now developed in two versions: EVH, specific for the use of hard tyres, and EVS, reserved to "soft" compound tyres.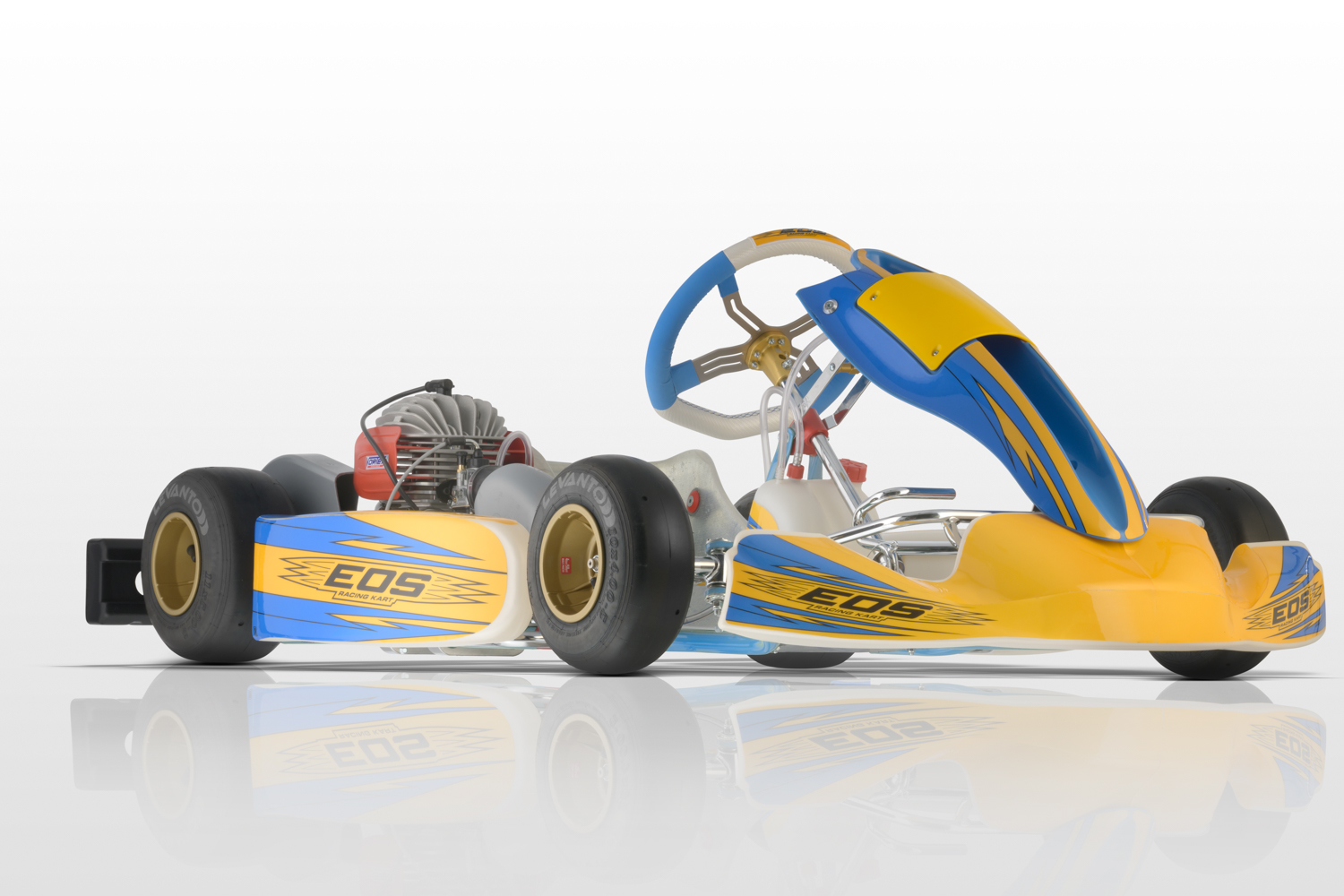 Reserved for everybody
EASY AND FAST
The design of the Rookie EVH and EVS chassis is the result of the experience gained on track in the most prestigious international competitions and of the OTK Kart Group relentless research and development. The main target? To combine two fundamental elements, especially for the younger drivers to whom the Rookie is aimed: to guarantee the maximum performance combined with simple and immediate set-up. Features already present in the first 2020 version and now renewed with the double EVH and EVS versions.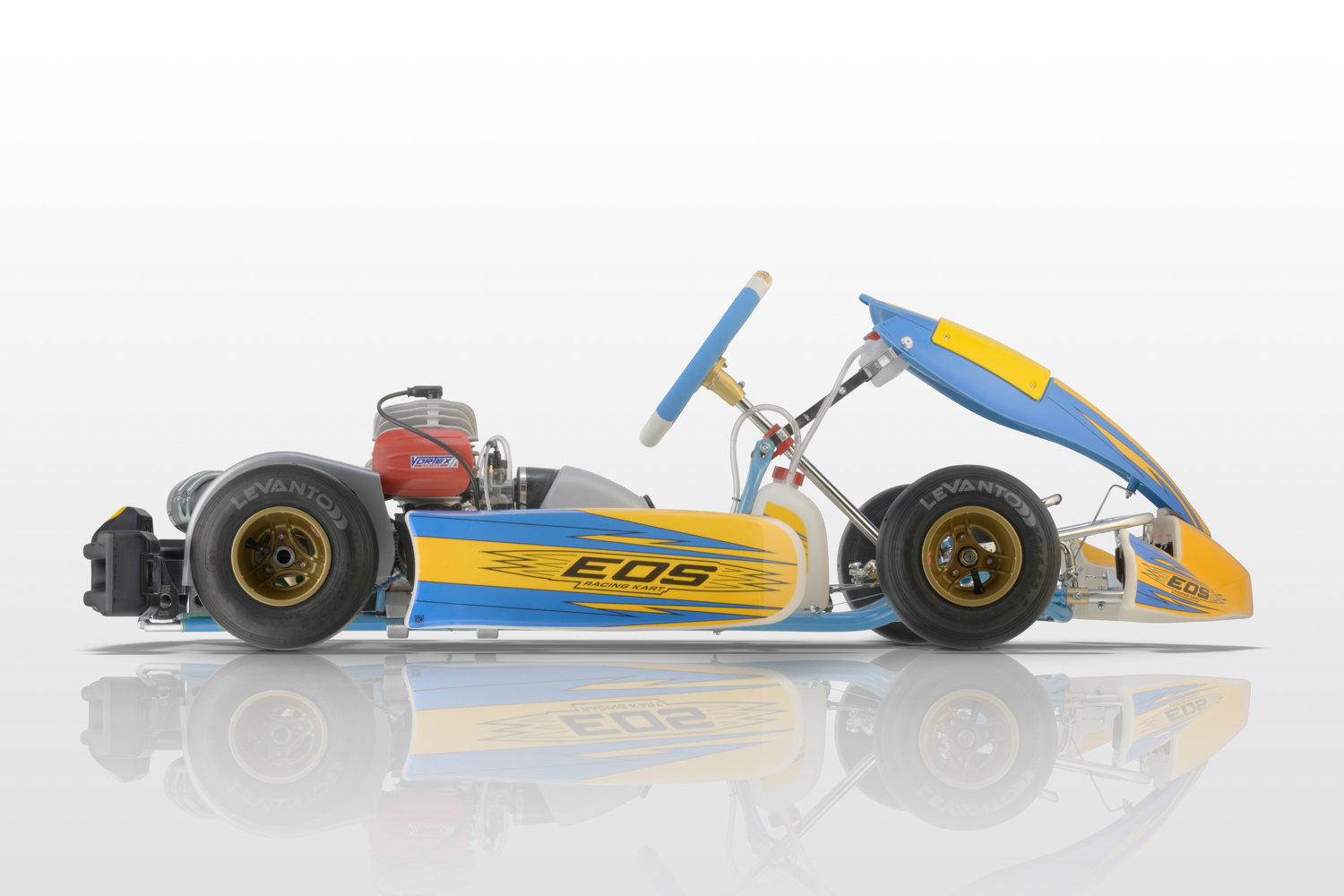 BSM5 Warranty
NEW FLOATING DISC
A well-tested braking system capable of tackling the world's most prestigious race tracks, such as the BSM5 of the EOS Rookie, which confirms itself and is updated thanks to a new floating disc. The choice of the materials for this system, which features automatic recovery of the pedal stroke to minimise pad wear, aims in being reliable and long-lasting. The components in Ergal (a material of excellent resistance), including the pump, undergo a hard oxidation treatment to obtain a significant surface hardness to prevent wear. Moreover, the brake line is with outer cover stainless steel braid PTFE, aeronautical type.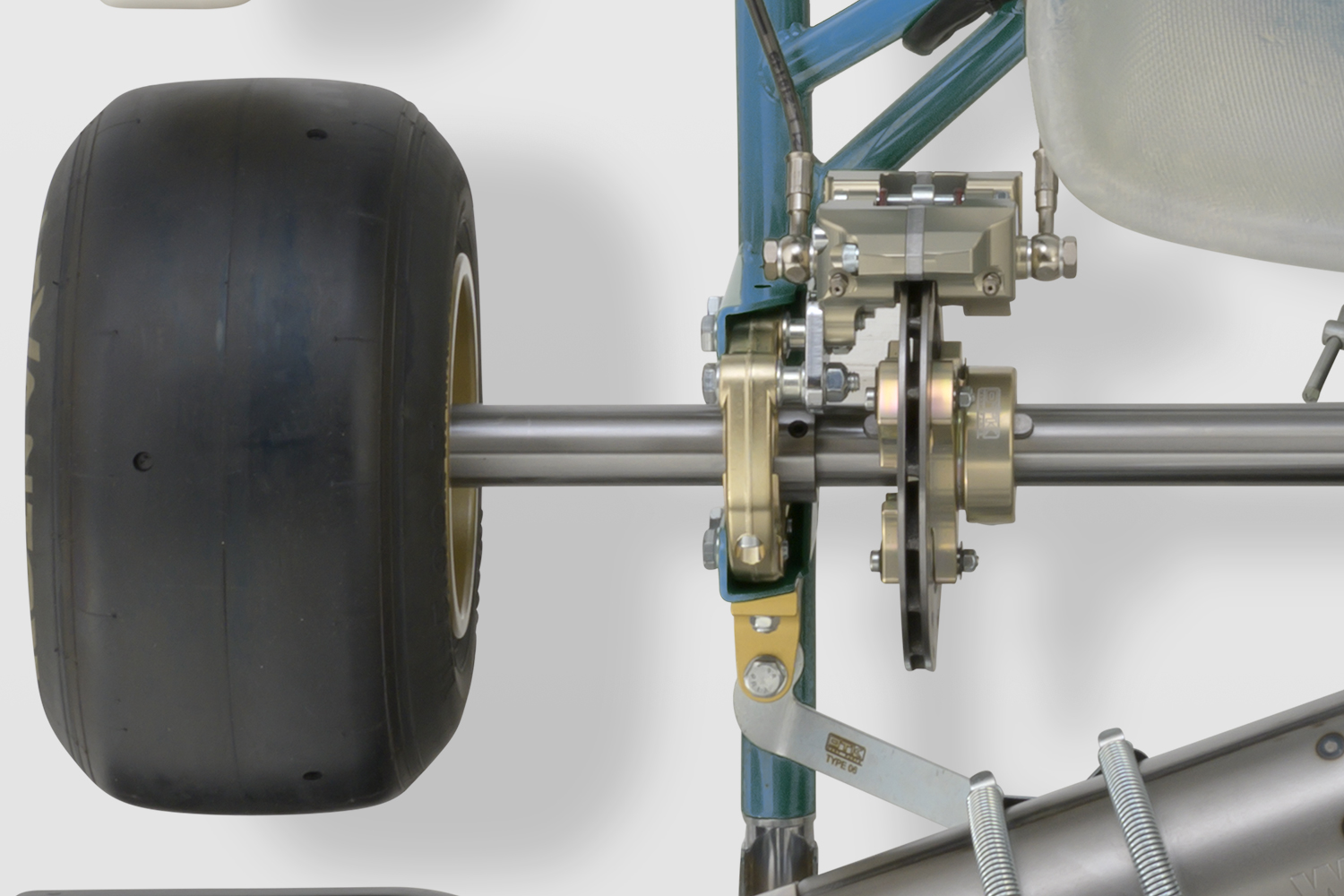 Driver-friendly
THE CHASSIS FOR GROWTH
The adjustable footrests and a pedal attachment system that allows the set-up of a rudder pedal are essential elements for drivers at an age when even a few months can lead to substantial growth in height. For this reason, the new Rookie EVH and EVS have all the useful systems to guarantee a high adaptability of the vehicle to its driver and a steering wheel specially designed for the small hands of drivers in the Mini category, together with the inclined steering wheel hub. All the technical details are the result of an automated production process that uses materials capable of guaranteeing high quality standards and maximum reproducibility of each product.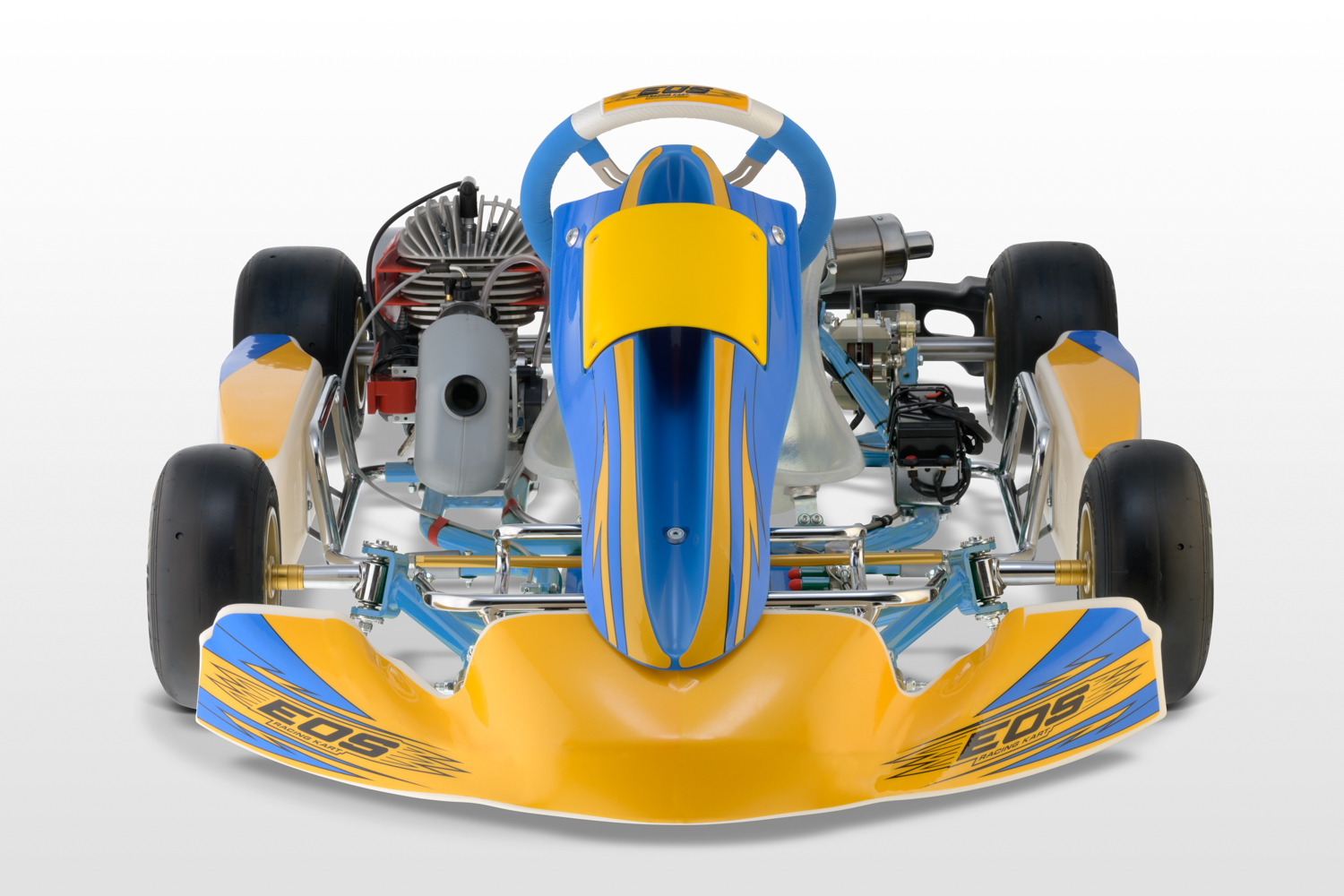 Aerodynamic efficiency
FAIRINGS: AESTHETICS AND PERFORMANCE
In such a category where it is often the thousandths that separate victory from defeat, nothing can be left to chance. The innovative M8 fairing kit combines aesthetics with a high level of aerodynamic efficiency, which has been proven thanks to outstanding results in the top categories and wind tunnel studies carried out by the OTK Kart Group R&D department. The number plate spoiler, now in light blue plastic, further reduces aerodynamic resistance and has a positive effect on performance.